In The Memory Of Mehdi Fakharzadeh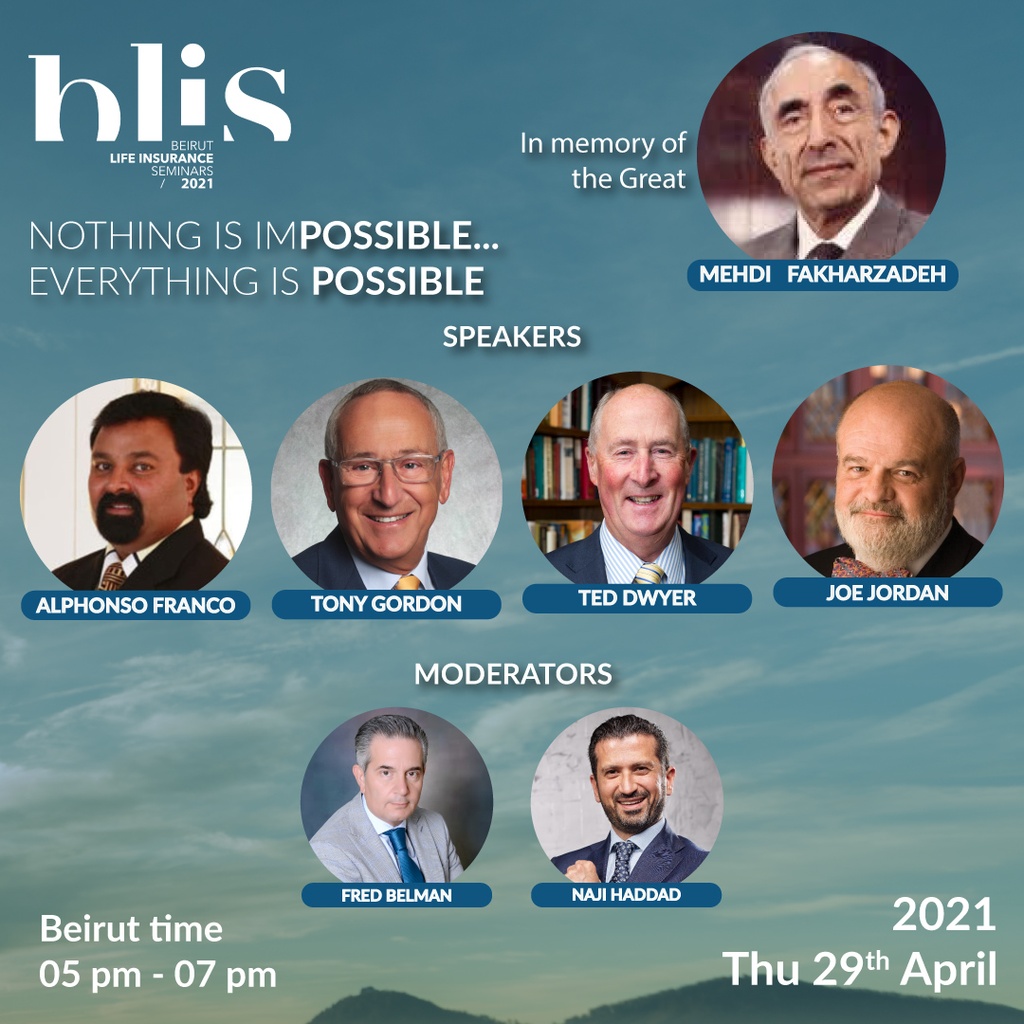 In The Memory Of Mehdi Fakharzadeh
Nothing is impossible…Everything is possible
One of the greatest stories ever told . You will hear it for the first time from the greatest writers of the life insurance stories:

BLIS webinar is proudly presenting the great story of
Mr: "Nothing is Impossible... Everything is Possible".

The American's beloved life insurance role model, Mehdi Fakharzadeh.

Featuring Stars Speakers:
The godfather of BLIS and the Icon of the Life Insurance Profession: Mr. Tony Gordon.
For the first time in BLIS webinars
The Senior Financial Planning Consultant at Invesco Ireland
Founder of City Life, and the past president of the Life Insurance Association: Mr. Ted Dwyer.

The real defender of the Life Insurance Profession and the President of the Million Dollar Round Table Foundation of Canada, Mr. Alphonso Franco.

And the amazing surprise of the event, the outstanding inspirational speaker and behavioral finance expert Mr. Joe Jordan.
The four masters will be thrilled to recognize and honor the Great Mahdi Fakharzadeh.

Learn about life insurance's roots. Take a cue from behind the masters to get down to the basics, guaranteeing progress regardless of the tough times we're in.