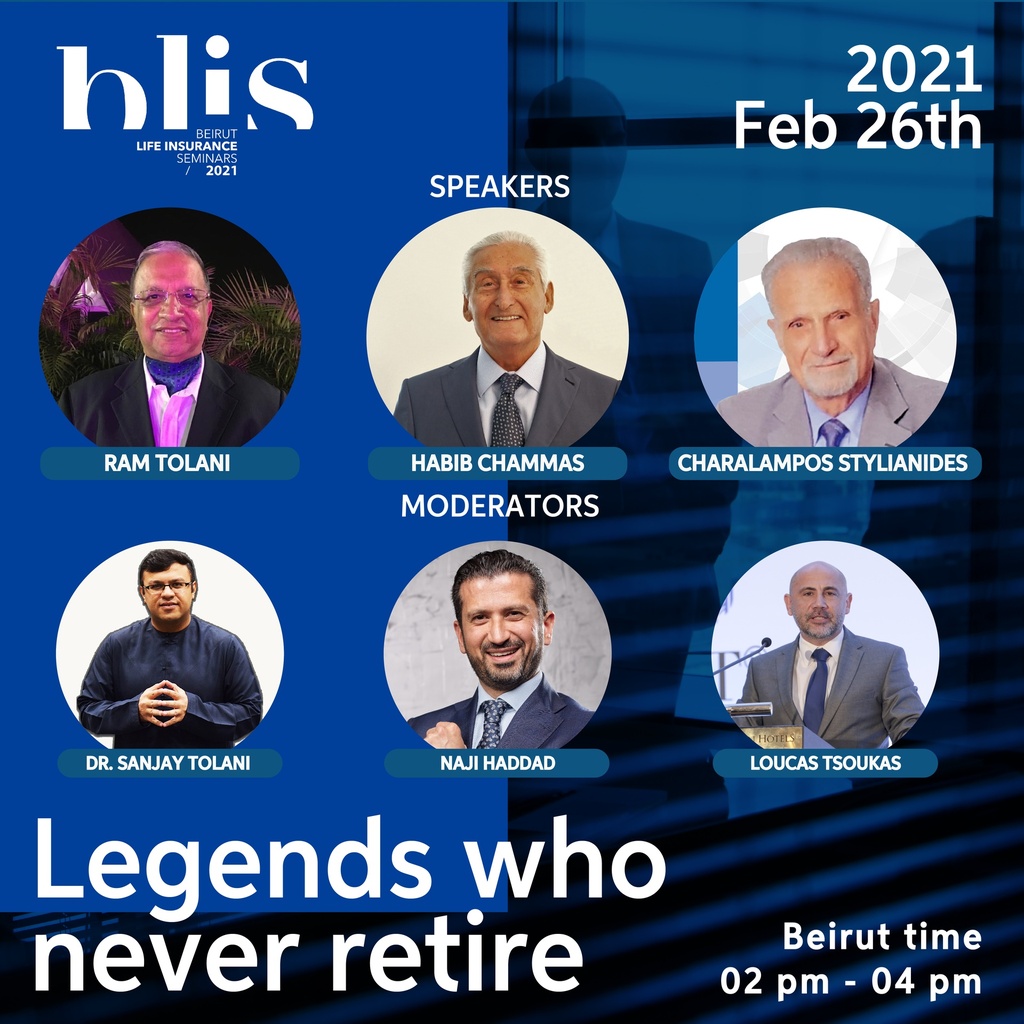 Legends Who Never Retire
Three legends who never retire from a triangle in the MENA region:

- From UAE: Mr. Ram Kumar Tolani, a veteran of the Financial Services Profession, a life survivor, and the legend behind the famous legend: Dr. Sanjay Ram Tolani.
- From Cyprus: Mr. Charalampos Stylianides, an 85-year-old agent, MDRT member, who has been through tough life challenges yet still achieves his targets by working 3 days a week.
- From Lebanon: Mr. Habib Chammas, the living legend, the man with a suitcase full of success stories, adventures, and journeys across the region since 1956.